There has been some talk of the USA Canada border crossing being a useful model for the future arrangements for the land border on the island of Ireland. It isn't really. You can go and look on Google maps and streetview at the various crossings, all but one have border posts on both sides with a fence and gate, most look like a toll plaza, but even the ones in the middle of nowhere have a control point on the border. All but one.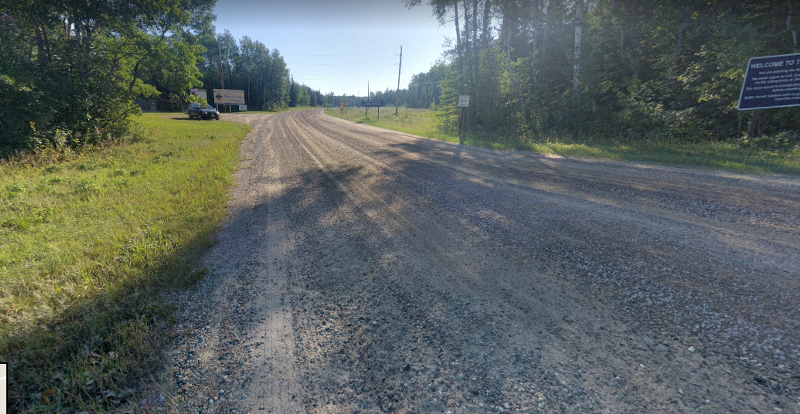 There is a little chunk of America that you can only get to by boat, or from Canada. That is the Northwest Angle. There is some border infrastructure, notably a sign saying
WELCOME TO THE UNITED STATES
You are entering the Northwest Angle, Minnesota
You must report to U.S. Customs and Border Patrol via the videophone at Jim's Corner (7 miles ahead)
You must report to Canada Border Services via the videophone before returning to Canada
RABC Permit holders with no goods to declare are exempt from this requirement
Onwards we must go to Jim's corner, where we find a shed, with a videophone with two buttons on it, one for Canada, one for the United States, presumably they put you through to a very bored person eating Hickory Sticks/Donuts at one of the staffed crossings in the middle of nowhere.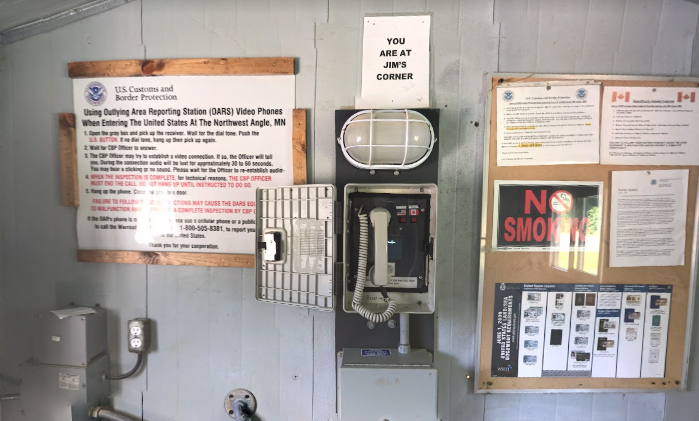 I have to admit that there isn't a particularly deep and meaningful message in this article, I just thought it was a curious little story to tell, and I guess it shows that the most insignificant USA/Canada crossing still has a level of border control that is considerably more intrusive than that found at any of our current land borders with the EU